Mike cut aspen leaves out of copper, added patina and then inlaid them into the bench. Then he added some turquoise inlays.

The end tables also have turquoise inlays on the tops.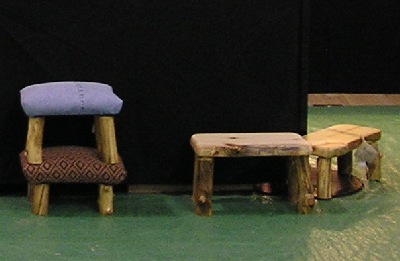 Our benches and stools come in a variety of sizes and shapes. They come padded or with a smooth finished surface with an inlay or woodburned. Most of them have at least one aspen bear on the legs.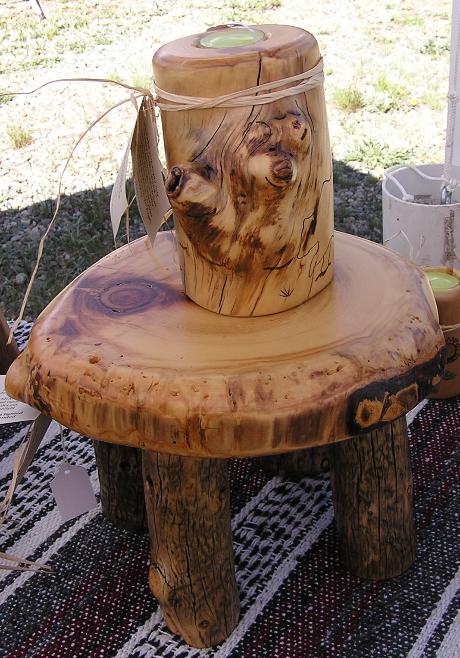 This little round stool/plant stand has a top made from an old, large standing dead aspen tree. The legs are pine with great insect tracks on them.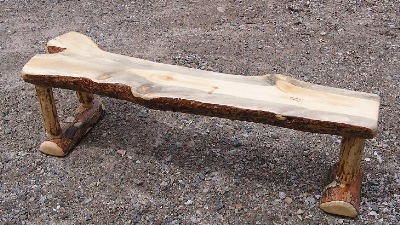 "Y" shaped bench made from pine.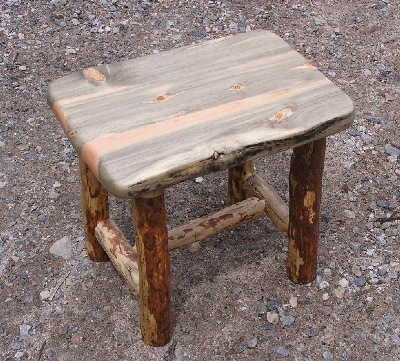 Bench/table made from beetle kill pine.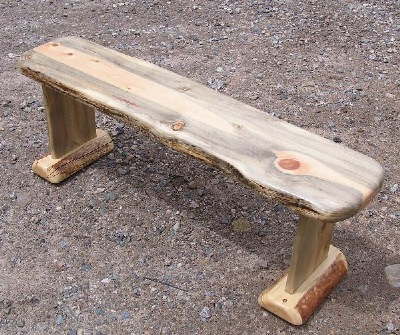 Beautiful bench made from pine with trestle legs.