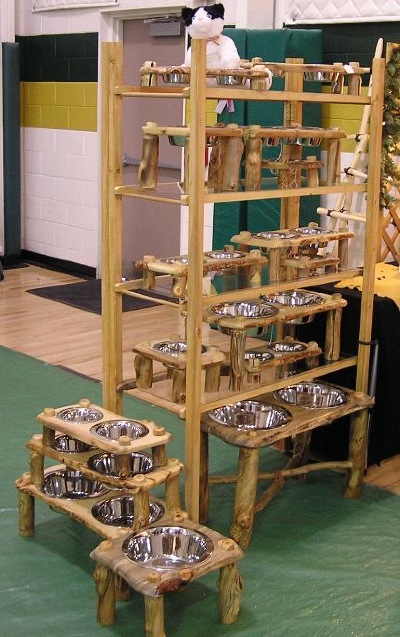 We have always had pets in our family. Because of a severe allergy to cats, unfortunately!, we have usually had dogs. We have found ourselves adopting rescue dogs. We just love them. We seem to be adopted by older dogs. We created our diners to be off the floor so that our "seniors", usually with stiff joints, can reach their food more easily.

Our elevated diners can be used for both cat and dogs of all sizes. If we don't have the size you need, we can make it. We also can make them in different configurations. The top of the diner should reach about the height of the middle of the chest of your dog.

We make them in single and double and for different size bowls. We finish them with several coats of polyurethane to protect them from drips and splashes. Our bowls are stainless steel with embossed paw prints. They can be washed in the dishwasher.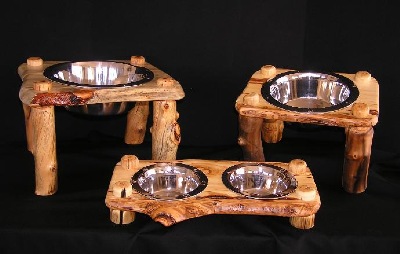 Here are three sets of diners. The smallest is a double with our smallest bowls. This is suitable for cats and small dogs. The others are singles. These are nice when you have to feed your dogs apart from each other.