We use aspen logs for many things. We are always trying something new: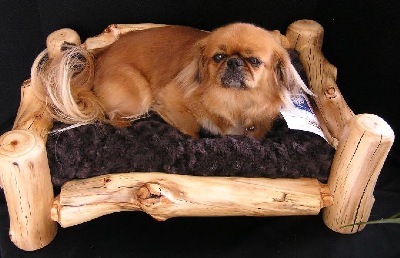 Lovie in an aspen bear log bed with plush pillow.

Our log beds come in various sizes. We also accept custom orders.


Lovie is about 10.5 pounds.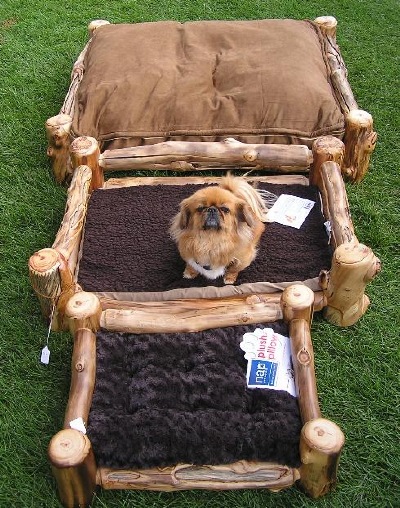 Lovie in mid-sized aspen log bed with orthopedic mattress.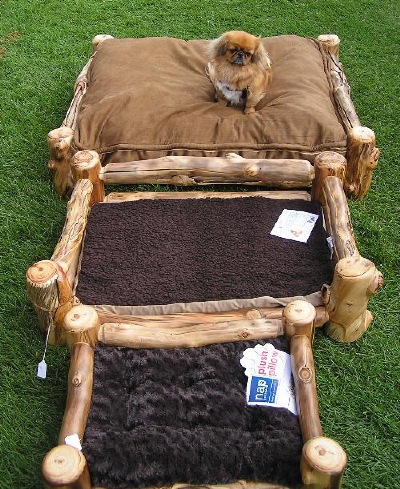 Aspen log beds with mattresses. Lovie is trying to decide if she only wants one--NOT--she likes them all.




One of two "matching" computer desks.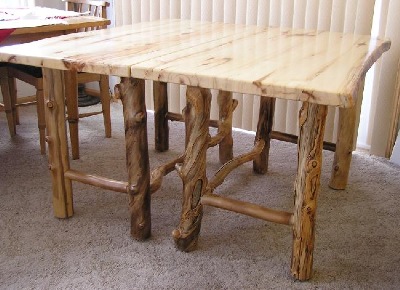 Here are the two together. They can be used as a kitchen/dining table now as well.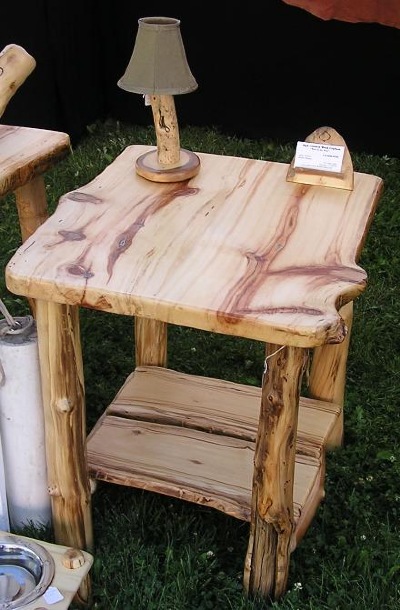 One of a set of two end tables. Their tops were enhanced with turquoise inlays.





Both end tables had beautiful color and the turquoise inlays make that pop.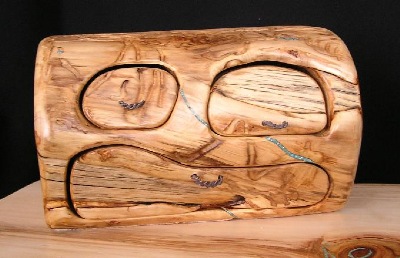 Aspen Log Box with Turquoise Inlays, Felt Lined Drawers and Copper Pulls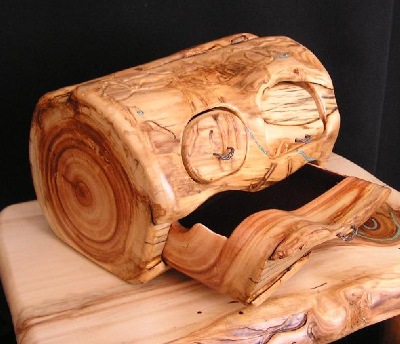 A view of the felted interior.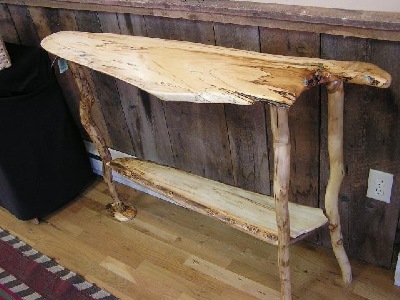 Aspen Bear Sofa Table with turquoise inlays.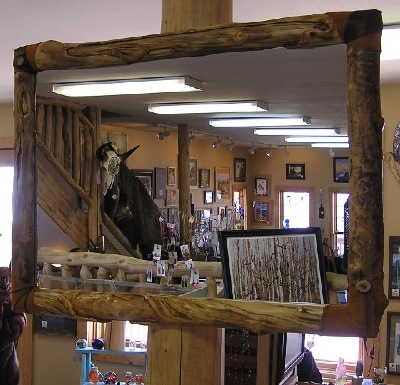 Here is the same mirror as below. It is hanging here in the Coyote Creek Art Gallery.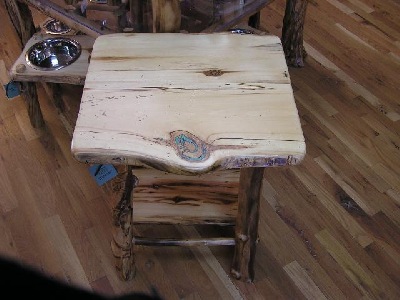 Aspen bear side table with beautiful turquoise inlays and lower shelf.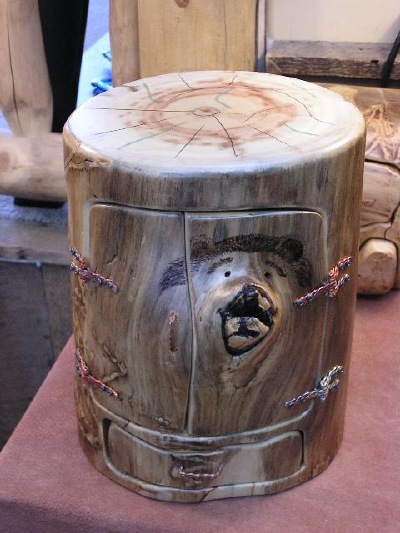 This Aspen Bear jewelry box is made from a very old standing dead aspen. The hinges and drawer pull are handmilled copper. The aspen bear is free hand woodburned.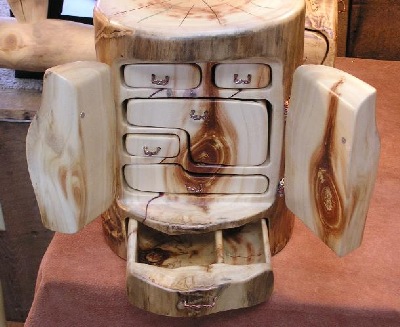 This is the inside of the same jewelry box. Nothing was added to the inside of the drawers. We did not want to hide the beauty of the wood.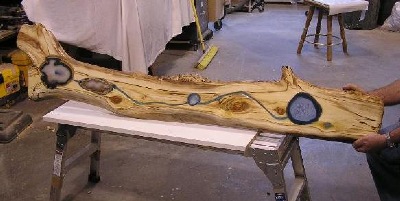 This is our aspen wall art.
It has natural agates and
frit back lit with led lights.

The lights are on a remote
and can be one color or
many.

We also make tables
doing something similar
to this.