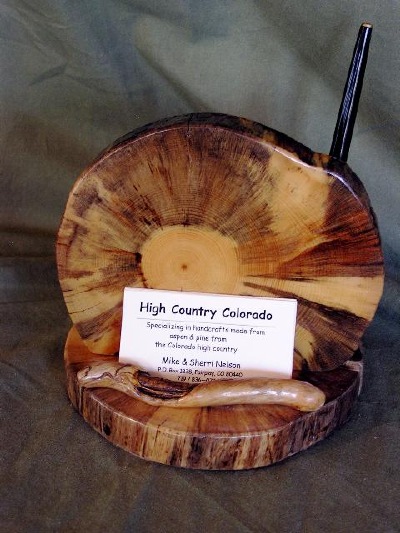 Our desk sets are usually made from either aspen or beetle-kill pine or a combination. Of course, none are the same.

This is one side of a desk set made from beetle-kill pine. It includes a pen with holder, card holder and clock.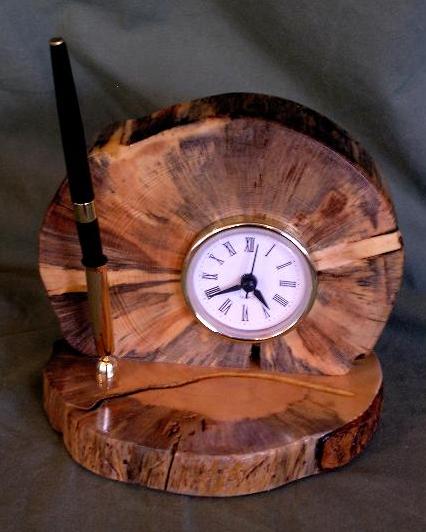 This is the other side of the desk set shown above.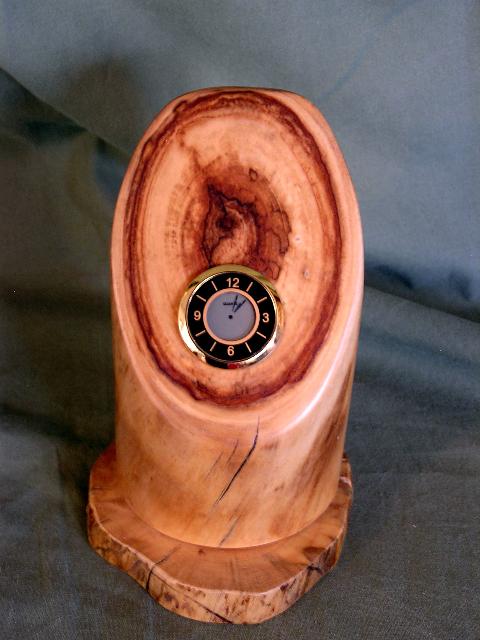 This desk clock is made from aspen.