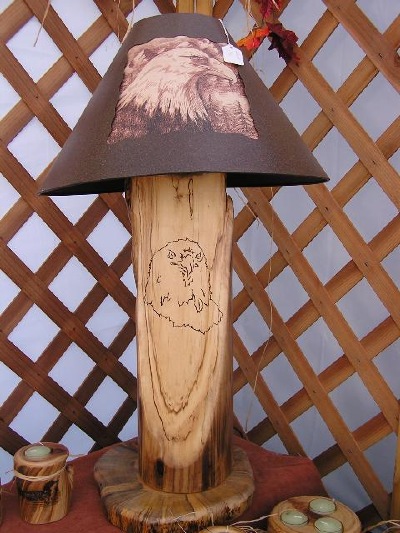 This is an aspen lamp with beetle kill pine base. An eagle has been woodburned onto it. The shade is an antique type pantina metal shade with a translucent eagle.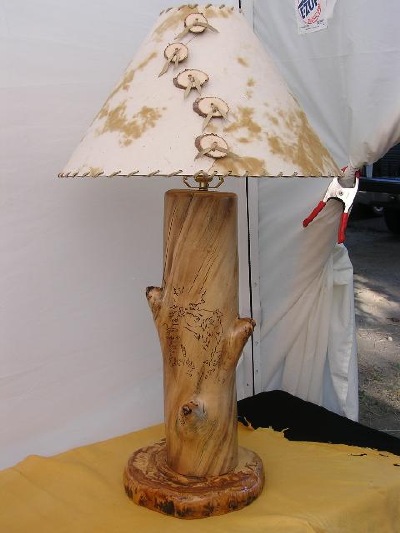 This aspen bear lamp has a woodburned owl on it to keep the bears happy. The base is from a really old standing dead aspen tree.
The shade is a handmade paper shade with wooden medallions and leather lacing.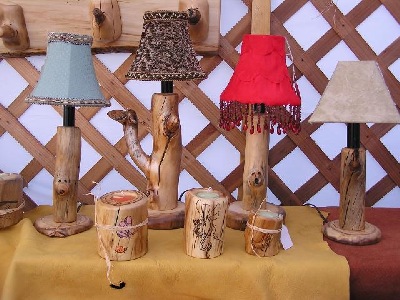 These cute little guys are about 12" to 14" including their shades. They make great night lights, bathroom vanity lamps or put them in a dark place on the kitchen counter.

The candle holders are just keeping them company.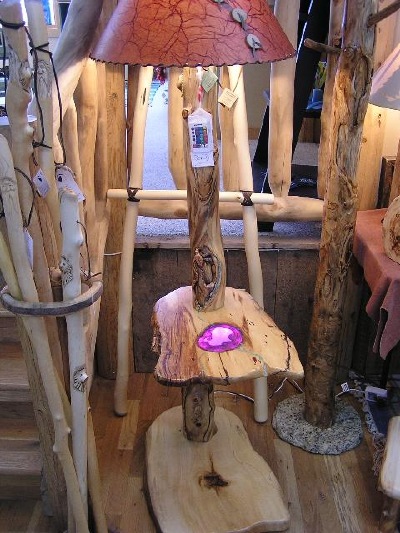 This aspen lamp table was a difficult camera shot. It is a floor lamp with a table built in to it. Turquoise is inlaid down the top part of the post as well as toward the agate. The agate is backlit with led lights that can change colors automatically or stay one color--you decide. The lampshade is a custom handmade paper shade.